Beyond The Headlines
A sprint, a marathon or a very long hike
As I'm sitting today on the porch of a tiny rustic cabin situated next to a creek in thick woods, just a short walk from the Appalachian Trail (a 2,200-mile (3,500 km) hiking trail, the longest in the world, that stretches along the Eastern United States from Springer Mountain in Georgia to Mount Katahdin in Maine), I start to think about the sprints, the marathons, and the very long hikes in life and in investing.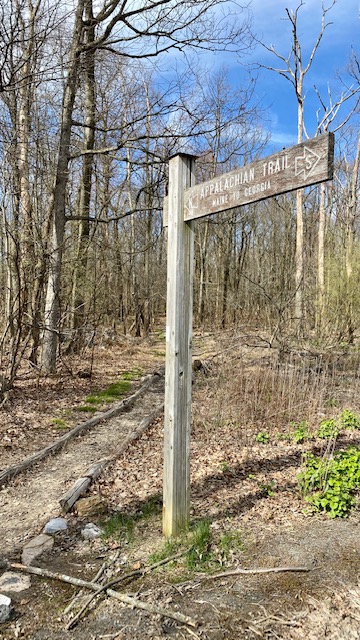 None of these scenarios are superior to the others, but it's helpful to know which one you are in. I enjoyed sprints in high school, especially when my sudden growth spurt gave me a brief competitive advantage over my colleagues. I've watched many New York City Marathons as they passed near my previous two Manhattan apartments. And annually, if my schedule permits, I enjoy long hikes in the Polish Tatra Mountains. Each of these three requires a different kind of preparation, mindset, and stamina. A hiker may look slow next to a marathoner or a sprinter – but he's part of a completely different race.
In investing, we at Sicart have a very clear goal: to keep and grow the family fortunes of our clients over generations. An investor trying to beat the market in a week or a month can resemble a short-distance winner sprinting to his finish line. Others who want to rank high in 1-, 3- or 5-year portfolio manager rankings can be likened to marathon runners. We, on the other hand, keep moving forward long after those shorter time horizons have been passed. Selecting individual investments and constructing an entire portfolio with a very long-term investment horizon in mind requires a different kind of preparation, mindset, and stamina.
Certain investment opportunities are available to us that can be out of reach for sprinters and marathoners. Certain risks that are unacceptable to us are tolerated by those with more short-range investment horizons in mind. We can buy a piece of a promising business and wait for it to turn around and prosper, while few other investors would have the patience. The last two months, we have been gradually collecting stocks that we plan to hold for the next 5-10 years if not longer. We believe that the businesses we own will not only survive this trying time, but also thrive again. At the same time, as always, we choose not to accept any obvious risks of losing it all, a permanent loss of capital in any of our investments. We can't avoid all possible risks, but we always do our best to limit their impact on the financial wellbeing of our clients.
***
Speaking of hikes… on a warm, sunny April day about a year ago, I went on a beautiful hike in New York's unforgettable Central Park with my dear friend Jake Taylor, who is a fellow investor, author, nature lover and the host of a number of very popular investing podcasts. A few minutes into our walk, we stopped on a convenient bench, clipped in our microphones, and started recording a hike interview (you can listen to it here).
Jake's first question was about my childhood. I described the summers we spent in our small lakeside cabin. I would go on long walks with my dog, an eager ginger English cocker spaniel who loved to chase every hare and duck in a 5-mile radius, as he was always convinced that every walk was a hunting expedition — which it wasn't.
I knew that what Jake was really after was a peek into my earlier childhood during the last years of communism in Poland. He was curious about shortages, empty shelves, lines outside stores and severe travel restrictions, followed by big government spending, and money-printing leading to a devastating hyperinflation. He wanted to know how that experience shaped me as an investor. I had no way of knowing at the time of our interview how soon those two childhood memories would rhyme with our contemporary reality.
As I'm writing to you this week, in the last days of April, 2020, I'm sitting in a rustic cabin in the deep woods of the Appalachian Mountains. Megan and I traded city comforts of our high-rise apartment with a partial view of Lower Manhattan for just the essential comforts available in a forest setting.
At the same time, in recent weeks, many of us have endured product shortages, empty shelves, and long lines outside stores to shop for basic necessities. The US has stopped issuing passports, banned travel and immigration, and the government is embarking on the biggest spending and money- printing spree since WW2. We are too busy with near-term concerns to worry about inflation or even hyperinflation just yet, but if history were to rhyme not only with my early childhood days but with every money-printing experiment in history, the risk of inflation is a given.
The current pandemic shortages in the US or Europe don't compare with the unbelievable malaise of the 1980s shopping experience in communist Poland, but do offer a flavor of those days. The one thing they certainly have in common is toilet paper becoming a hot commodity!
***
When the 10-year bull market was approaching its peak in the early 2020, many investors were acting like sprinters, celebrating each week's success. Now that 3 years of gains have been wiped out in 3 weeks, those investors that plan to stick around may feel like they've joined a marathon. True wins in investing don't come quickly, they realize. But it may be helpful to see investing as a very long hike, not very different from traveling the Appalachian Trail. It will take a different kind of preparation, mindset, and stamina to get all the way from Georgia to Maine — or all the way from the midst of one of the most dramatic economic corrections in decades back to a thriving, growing economy.
In the midst of today's pandemic waiting game (whether it comes to developing a cure, reopening the economy or rushing back into stocks), we need to remember in what kind of race we are. Some of us will consider it a sprint or maybe a marathon, but I believe we are somewhere between Georgia and Maine, pacing ourselves for a very long hike.
We can make the best use of this time though. I'm inspired to see how many of us are doing their very best to stay healthy and productive in trying times. Talking to friends around the world, I also see a great burst of creativity in how things in our personal and business lives are accomplished in new, better, faster ways. I certainly trust that most of the lasting change that will come out of this period will be positive. I also believe that soon enough we will all be able again to meet, talk, and celebrate – face to face.
Bogumil Baranowski
Published:  4/28/2020
Disclosure:
The information provided in this article represents the opinions of Sicart Associates, LLC ("Sicart") and is expressed as of the date hereof and is subject to change. Sicart assumes no obligation to update or otherwise revise our opinions or this article. The observations and views expressed herein may be changed by Sicart at any time without notice.
This article is not intended to be a client‐specific suitability analysis or recommendation, an offer to participate in any investment, or a recommendation to buy, hold or sell securities. Do not use this report as the sole basis for investment decisions. Do not select an asset class or investment product based on performance alone. Consider all relevant information, including your existing portfolio, investment objectives, risk tolerance, liquidity needs and investment time horizon. This report is for general informational purposes only and is not intended to predict or guarantee the future performance of any individual security, market sector or the markets generally.